News

Mumbles Exhibition
Franks work can be seen alongside fellow artists Heather Littlejohns, Ed Morris and Dorothy Morris at Oriel Bach Gallery, Dunns Lane, Mumbles. The Exhibition is running from 24th September to 14th October 2014.

Singleton Hospital boats
In early 2014 Frank has been commissioned to create a set of 3D pictures of boats for the Singleton Hospital. Prints of these boats are available through this site in the 3D gallery.






A Squash and a squeeze
In January 2013 a replica house was built for Julia Donaldson ( Author of The Gruffalo ) to commemorate 20 years of the book 'A Squash and a squeeze', The house measures 6 feet by 4 feet by 5 foot high and is to be used for book launches, festivals etc.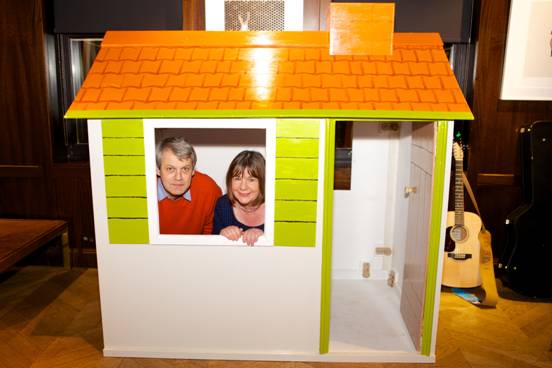 New Gallery - The Grove Gallery is now open.
A large collection of Oil paintings, Prints, 3D artwork and Greeting cards are on display. Framing and Commissions are also undertaken at the gallery.

Opening hours
Monday to Friday, 9am till 1pm and 2pm till 5pm
Saturday 10 am till 4 pm
Visits can be made outside these hours by prior arrangement

Gallery address
33A The Grove
Uplands
Swansea
SA2 0QT


Friday 8th April 2011 - One day art sale at The Ostreme Centre, Mumbles (SA3 4BA) between 9:00 and 5:00 - All welcome.

8th August to 5th September 2011 - Old Swansea - Exhibition at Swansea County Hall - A collection of about 45 paintings of old Swansea from 1890 up to the Sixties. This has been an ongoing project that I started in 2008. Most of the images are based on black and white photographs with the colour detail added using an imagined palette.




Stockists

Cards and prints are available to buy online:
Browse our online galleries and buy cards and prints here - Galleries

Or visit the artist's studio to view originals and framed prints. More details here: Contact Me




Commissions

Exclusive artwork for Ty Olwyn Hospice, Morriston Hospital, Swansea - 2006

Design Projects for a number of schools and institutes in the South Wales area - 2000 to 2006

Enquiries are welcomed regarding commissioning artworks. Contact Me with any enquiries.

Old Swansea - 8th August to 5th September 2011 - Exhibition at Swansea County Hall
A collection of about 45 paintings of old Swansea from 1890 up to the Sixties.

"Swansea Past and Present" - 8th April to 8th May 2010 - Monkey, 13-14 Castle Street, Swansea
A new exhibition of framed prints from the Swansea Past collection.

Biblioteca Casanatense, Rome - 1st March to 8th March 2010
A joint exhibition with a number of other Welsh artists.

Treasure, Mumbles - February 2010 onward
A mixture of my paintings and prints are exhibited in Treasure, Newton Road, Mumbles.

" Seaside Town" - County Hall, Swansea - 15th July 2008 to 8th August 2008
A solo exhibition featuring around 40 of my original paintings of Swansea.

Summer exhibition - The Mumbles Road Gallery at The Junction Cafe, Blackpill, Swansea - opens 11th July 2008 for the summer
A new group exhibition, including original artworks by myself.

Bar Reef, Walter Road, Swansea - Open from 18th April 2008
A solo exhibition of framed prints, on a variety of themes.

The Mumbles Road Gallery at The Junction, Blackpill, Swansea - 18th April 2008 to June 2008
Gallery Opening Group Exhibition, including 7 original works by myself.

"A tale of two cities, Swansea and Bath" - The Brunswick, Swansea - 31st October 2007 to 5th January 2008
An exhibition at the Brunswick, Duke street, Swansea. A collection of limited edition and other prints available to buy. Exhibited as part of the Swansea Fringe Festival, Autumn 2007.

"Streetscapes" - The Brunswick, Swansea - October 2006 to January 2007
An exhibition of framed prints at the Brunswick, Duke street, Swansea: